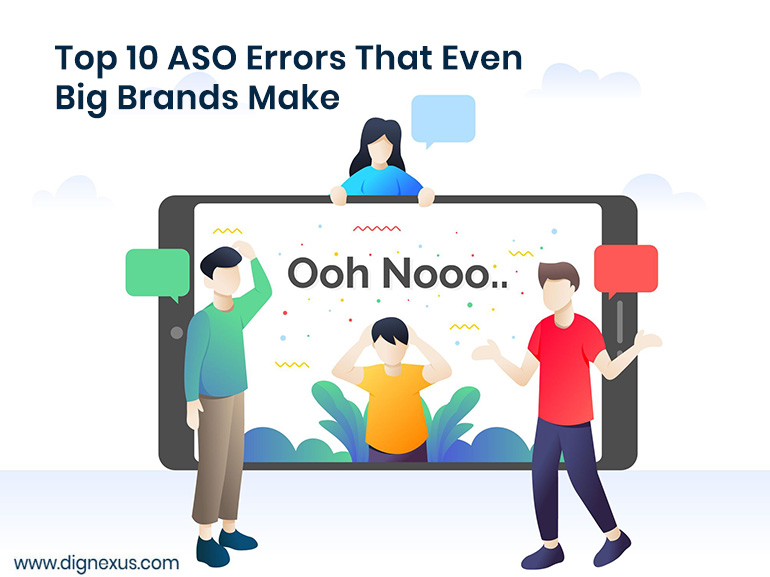 Technology has radically revolutionised the products that are sold today as well as how they are sold. Today, innumerable businesses worldwide are developing and marketing mobile applications for the increasing number of global mobile device users with access to ancillary services like high-speed internet to explore the capacity of their mobile phones. As a result, the app stores are filled with games and apps of different nature. Some of the apps are witnessing a huge number of downloads, while some lie in the corner of the app store, undiscovered by users.
These differences occur due to the different levels of ASO implemented by different brands. App Store Optimization or ASO enhances the visibility of apps on the app store to increase the number of organic downloads. ASO increases the ranking of an app in the search result of an app store, making the app more visible to the users and increasing traffic to the app page on the app store and thus the chances of the app being downloaded organically. With app store optimisation, you can control how your product is being ranked and sold in the store.
ASO requires a comprehensive understanding of the potential customer base, including the language they are using to search for apps similar to the one you're marketing to choose the best keywords to use for the optimisation process. Some of the important elements to focus on during ASO are as follows:
The app title
The app description
Keyword metadata (this is only available on App Store)
The subtitle
Total number of downloads and
Reviews and ratings
You must focus on each of these elements to make the first impression that is going to convince users to download your product.
Most Common ASO Mistakes Made Even By Big Brands
According to the data released by Google, 40% of the apps are discovered by users through searches run on app stores. Thus if you are not increasing the rankings of your page by properly implementing ASO, you are simply missing out on enormous possibilities for your business. Here we shall discuss the top 10 mistakes that even big brands make while implementing ASO.
Not using non branded keywords: Branded keywords are the ones that contain brand names such as Adidas Training or Google Docs. While branded keywords drive a huge portion of the traffic for big brands, there is still a section of the traffic generated through non branded keywords, and it makes no sense for you to miss the opportunity. It is essential to analyse searches and include branded and non branded keywords to stay ahead of the curve.
Not seeking professional services: It is important to remember that developers write exceptionally good codes, but they are not skilled enough to pick the best performing keywords for your app. Thus be careful before uploading the metadata. You should reach expert agencies that will effectively fill-up the keywords field to have quality traffic and more downloads.
Having unrealistic expectations from ASO: It is important to remember that ASO is a long term process, and it cannot drive instant results. Apps generally require months of testing and iterations to start gaining visibility and improve the conversion rate. However, ASO cannot improve a product or help a brand grow. You can perform a competitive analysis with sophisticated ASO tools that will help you predict the number of downloads after implementation of ASO.
Not evaluating the competition and demands: To successfully market an app, you need to fully understand your niche that doesn't entail keyword research. You should analyse the competition and the market demand to devise effective promotion methods. It will be difficult to climb up the search result list if you have a tough call by just improving keyword usage.
Depending only on ASO: While ASO is an important process to increase the number of organic downloads, it is an insufficient method for user acquisition because much of the impression about an app is created outside the app store. Undoubtedly, ASO increases the visibility of your app on the store, but you need to integrate other channels like advertisements, websites, and social media for a sound marketing campaign.
Treating Google Play and the App Store similarly: One must understand that the App Store and Google Play are two completely different platforms that work in separate ways. There are similarities in the functionality, but the algorithms and indexing methods are very different in the two app stores. While the App Store gives you a separate keyword field in Google Play, keywords have to be inserted in the title and description.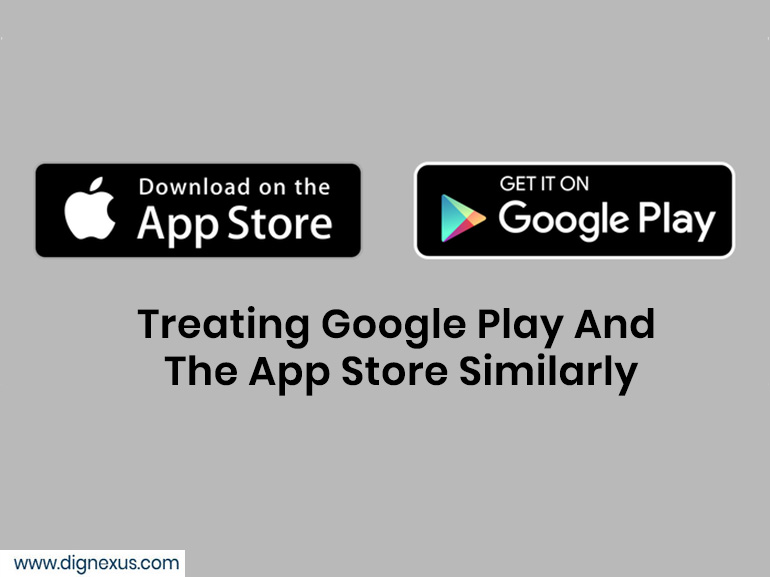 Not using enough keywords in the Google Play description: While the App Store does not use descriptions to rank apps, descriptions are important factors for indexing in Google Play other than attracting potential users. Hence you should efficiently use more keywords in the description and discard useless fluff.
Not consulting experts for changing metadata: Sometimes brands change certain indexed fields, and in doing so, they negate all of the work done by the experts. When you change the keywords or the metadata structure without consulting the professionals, especially those who had worked on it, the ASO may become ineffective.
Not focusing on reviews: Ratings and reviews have a massive impact on your app's rankings on the app store. Hence you should constantly focus on working with the reviews you get to improve your rankings, ratings, and customer impression. Remember to reply to both positive and negative reviews, and even if you are using templates, don't forget to customise them while responding to each user.
Having ambiguous goals and plan: Last but not least, an ASO strategy cannot work without property defined objectives and plan. Some brands do not have a specific time-bound plan and undefined objectives. A plan of action and well-defined goals are very important for brands, especially those who have just started acquiring users on the app store. Without these, your ASO strategy will fall apart.
Final Words
App publishers should have a clear understanding of ASO and be aware of the best practices to create awareness about their app, generate more traffic to their app pages, and finally increase the number of downloads. We hope that this list of the most common mistakes committed by even the big players will help you understand how ASO works better and craft a flawless ASO strategy for your app to embrace new business opportunities.