Choosing the right digital marketing company India can be difficult, to say the least. There are so many different agencies out there, and each one is unique in its way. These days it's essential for businesses in India, especially in Kolkata to have a well-rounded marketing campaign that incorporates both traditional and digital marketing strategies. This sounds like something your company could use, but how will you know which agency to choose?
We're here to help! In this blog post, we'll discuss why choosing the right digital marketing agency Kolkata is essential for any business looking for success in today's competitive market, as well as how to go about finding an agency that meets your needs.
Why do you need to choose the right digital marketing agency for your business?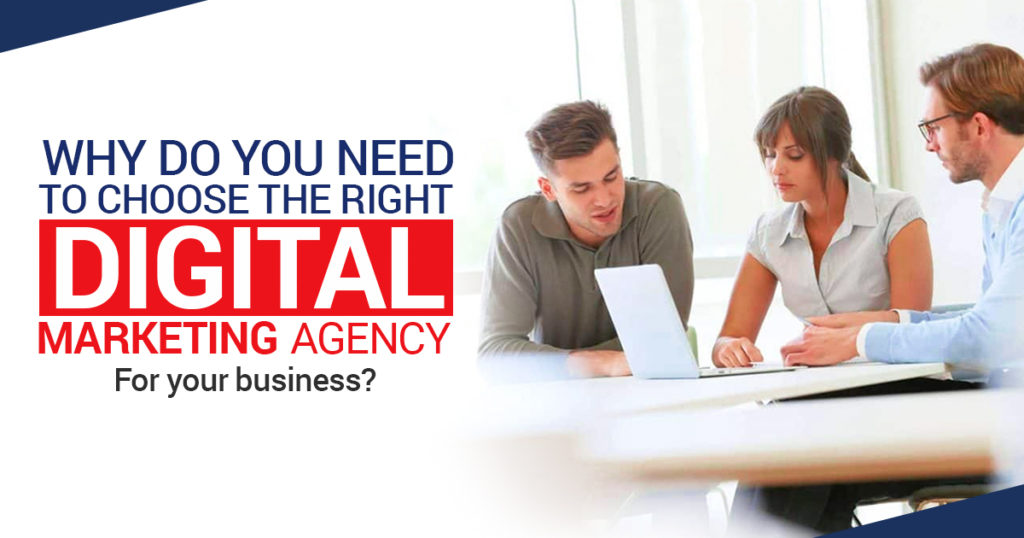 There are many benefits to choosing the right digital marketing agency for your business. For one, they will be able to provide you with a well-rounded campaign that incorporates both traditional and digital methods of reaching out to consumers. This is important because it allows companies access to different audiences through various channels, depending on what type of product or service your company offers, this may prove very beneficial.
Not only that, but working with an agency means that you won't have to waste time doing things like writing blog posts yourself or setting up social media accounts (although having professionals create these can sometimes be costly). Instead, you'll have more time focused on other aspects of your business while still being able to reap the rewards from your investment.
How to choose the right digital marketing agency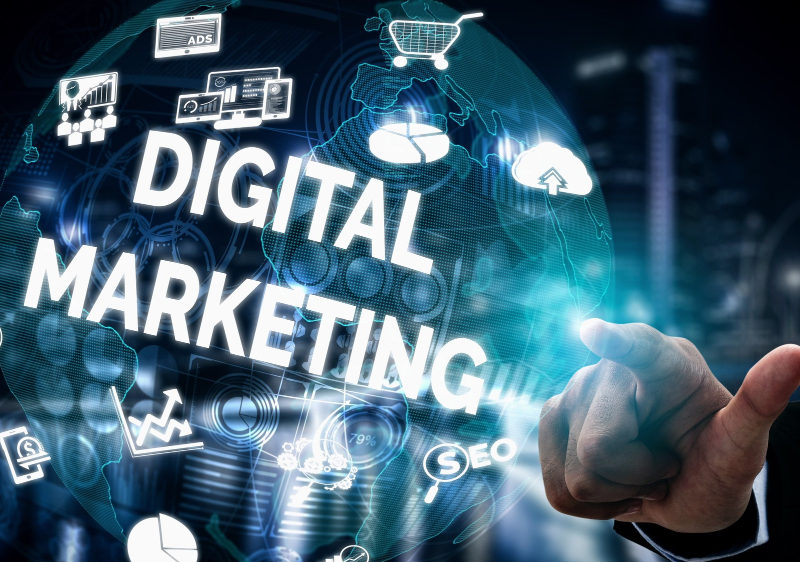 We have broken down the steps to choosing a digital marketing agency into seven stages:
1. Determine your company's marketing needs
The first step to finding a digital marketing agency is to determine your company's specific needs. What are you looking for? Do you need someone who can help with SEO, social media management, or something else?
Remember that it isn't always best to go for the cheapest option because higher quality work will often come at a price. It would be best to be wary of any offers made by agencies that seem too good to be accurate as they may not offer value for money and could even result in lost business due to poor results.
2. Find an agency that meets your needs
Once you have determined what exactly you are looking for, start searching online (or asking around) before contacting several different agencies/companies to find out more information about them and see if they might be a good fit for you.
Finding an agency that meets your needs also means that you should ensure that their style matches your vision.
3. Do your background research
Once you have identified a few different companies that look promising, do your background research. You should be looking into how long they've been in business and if they are an established authority figure within their field.
If there are any company reviews online, read them too to see other people's experiences working with this agency/company. The more information you can get about them will help narrow down which agencies might be proper for you.
When speaking to each potential digital marketing company on the phone or via email, ask them questions about these concerns so far. However, make sure that, if possible (or even better), meet up face-to-face with everyone who has made it onto your shortlist, as then you will get a better feel of the communication style they use and whether you would be a good fit for each other.
4. Ask the right questions
You should ensure to ask the right questions from the agency you are looking to work with. If they cannot answer these, it will be a sign that their service might not meet your expectations and needs, even if they seem like a great fit for you on paper.
Here are some questions you could ask:
• Can I see some campaign examples?
− Often, the agency will show you case studies of previous successful campaigns that the agency has run. This is a great way to get an idea for yourself if they are capable of delivering what your business requires. It can also help you determine whether their style matches yours and how well it might work together (if at all).
• Who will be completing the work?
You should ensure with whom you will be working on your account/campaigns as agencies often use junior staff members who may not have enough experience to keep costs low. Make sure this doesn't affect quality or results before signing any agreements with them!
• How long do you keep clients for on average?
− Many agencies sign as many clients as possible, sometimes leaving them after a couple of months or even weeks. This can be very damaging for your business if they cannot provide you with the right results. Make sure that this will never happen before signing any agreements!
• What results can you promise me? It's important to know what you can expect from the agency to work better for your business. Make sure that they have a great portfolio of past achievements before signing any agreements with them!
• How will results and ROI be measured?
− Some agencies will be able to provide you with a lot of information that they have gathered over the years, but it's crucial for your business as well! Make sure that you can access all this data before signing any agreements.
5. Send a 'request for proposal' (RFP)
The next step after asking questions is to send a request for proposal to the agencies. You can do this through email or in person, depending on your preference!
Bear in mind that you don't have to find an agency that does everything. It might be easier if they focus on one thing, like content creation instead of social media management. This way, you know exactly what kind of results you will get from working with them too!
6. Send them a task and review
It's okay to give agencies a task and review their performance. You can even contact them throughout the process, such as checking in during campaigns or giving them feedback! They should be more than willing to accept your suggestions because you are hiring them at the end of it all!
7. Hold a meeting with the agency
Finally, before you hire an agency of your choosing, it's a good idea to hold a meeting with them. Usually we recommend doing this in person or on Skype, but if that isn't possible, try and at least speak over the phone. This will make sure you both share the same ideas about what needs to be achieved!
Conclusion
If you're looking for a digital marketing agency Kolkata, we can help. We want to partner with your business and work together to create an amazing digital experience that drives the results you need! Contact us today so we can chat more about what needs you have or if there might be any other questions, we could answer for you.