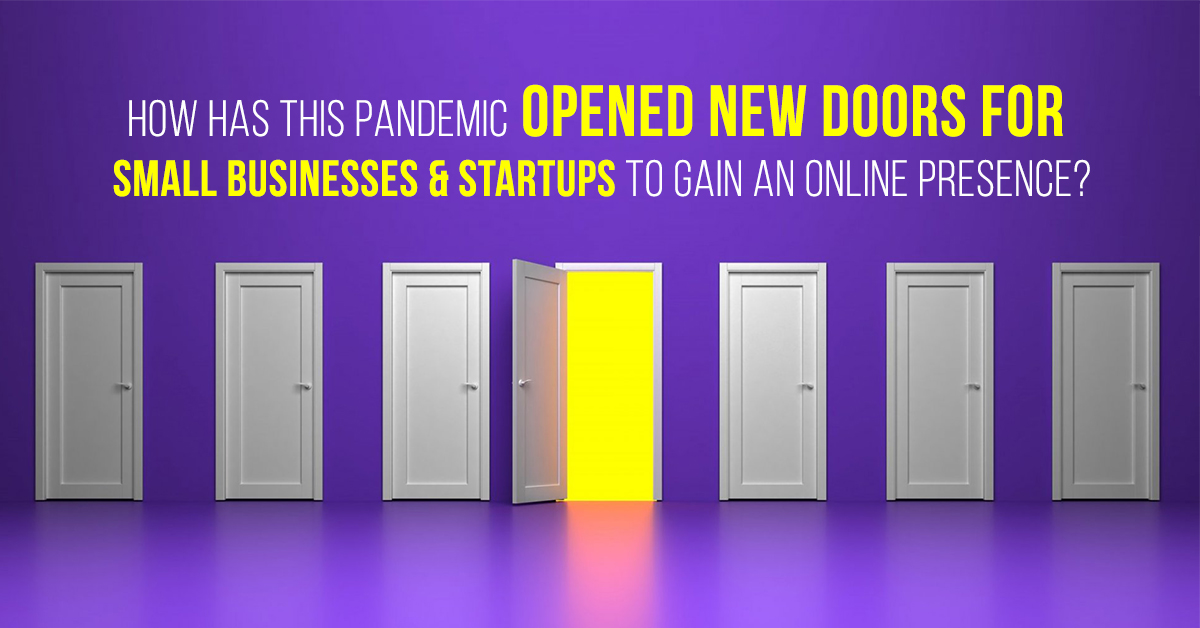 Small Business
How Has This Pandemic Opened New Doors For Small Businesses And Startups To Gain An Online Presence?
Introduction:
The COVID-19 pandemic's travails have been far-reaching and insurmountable till now, shrouding the entire world in misery. While the death tolls continue to mount, and the impact-curve continues to rise, respite seems far-flung as the innovation of a potential vaccine is still immersed in uncertainty.
This pandemic has caused economies of scale to topple, and large businesses suffer from reduced fundings, increased staff layoffs, and termination of core operations. Small companies and startups are finding this pandemic particularly troubling to continue their survival. Therefore, they should hire web developers and agencies providing full-stack digital marketing services to proliferate their online presence and gain stability through a myriad of digital services.
The traditional outlook of startups and small businesses and how it could be detrimental:
While starting, small businesses or startups hardly put much thought into hiring full-stack digital marketing service providers or focus on building their digital domain through a web development company, India. Their primary focus rests on traditional advertising methods like road signs, print ads, and flyers. They trust the superlative quality of their products or services and feel that it is only a matter of time until customers start making a beeline for their services.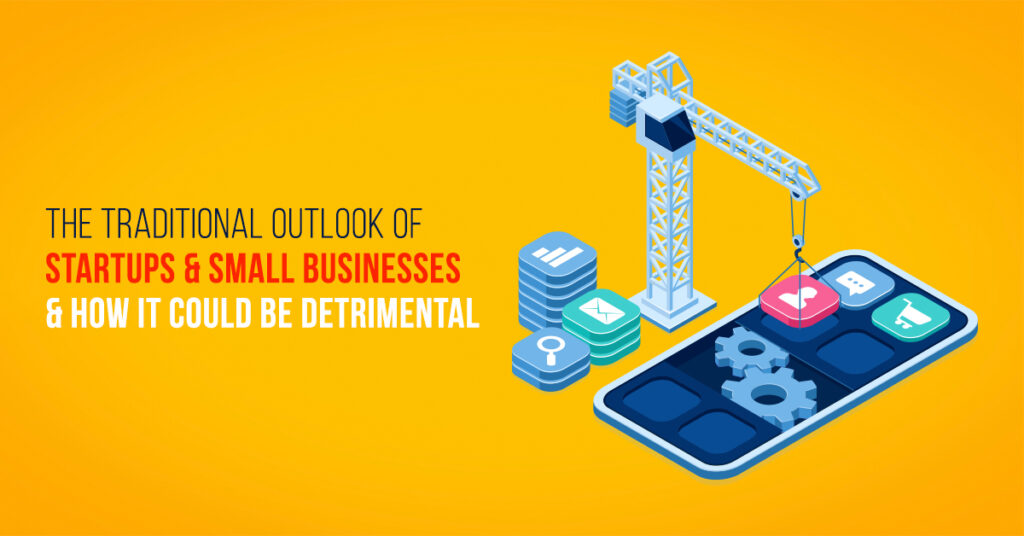 It might seem a plausible method, but a prolific web development company expert says that they often miss the bigger picture. Focusing on the trickle of businesses makes them blind to the plethora of opportunities lying before them in the colossal online marketplace. With the COVID-19 pandemic hitting every sphere of economy quite hard, small businesses and startups are suffocating with a lack of traffic. Therefore, they should not neglect the vast online marketplace that lies ahead of them.
The Particular Benefits of Online Marketing:
According to the experts of a web development company, the specific advantages that a small business or a startup can gain from an online presence are unmissable.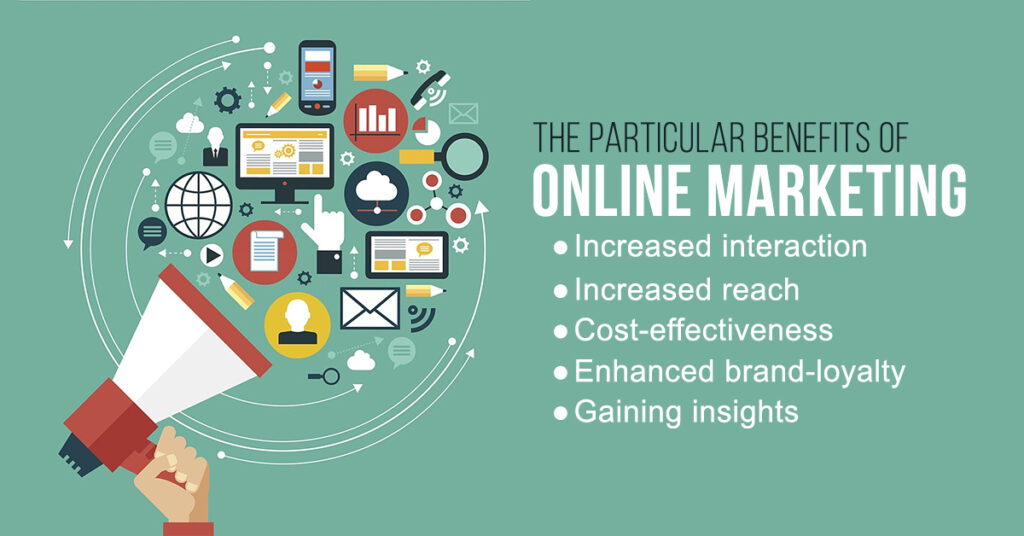 ● Increased Interaction:
Every small business can interact with an increased group of prospects through a commanding online presence. It is always more than the consumers that they attract locally. They can also look to hire app developers to build a mobile-friendly presence as most of the consumers are online and check out desired products on-the-go.
● Increased Reach:
Small businesses and startups can not only gain immense traction from their local markets by getting themselves listed in business listings online, but their reach also expands to a global marketplace.
● Cost-Effectiveness:
Cost-efficiency is vital for every business and especially when you are starting out as one. Digital marketing endeavors that help you build a successful online presence and promote your brand are exceptionally cost-effective compared to traditional marketing and advertising methods.
● Enhanced Brand-Loyalty:
The experts of a web development company, India say that a friendly smile or an amicable behavior does not gain more customers these days. Instead, staying engaged with your customers and allowing them to interact with your business and brand personally does. With an online presence bolstered with the help of full-stack digital marketing services, building brand-loyalty becomes more comfortable with newsletters, email marketing, push notifications, and the like.
● Gaining Insights:
An online presence allows startups and businesses to implement state-of-the-art tools that help them track consumer actions and gain valuable insights. A full-stack digital marketing services expert also says that an online presence allows businesses to monitor the responses on their marketing efforts.
Why Shouldn't You Postpone a Digital Presence?
In the wake of the coronavirus pandemic, it is imperative that small businesses and startups equip themselves with digital transformations and occupy an online presence. The experts from a reputed web development company India state that often small businesses are apprehensive thinking that they lack the resources to be competitive online. They prefer to take things slowly as they feel that in the early stages of inception, it will be foolhardy to tackle several challenges.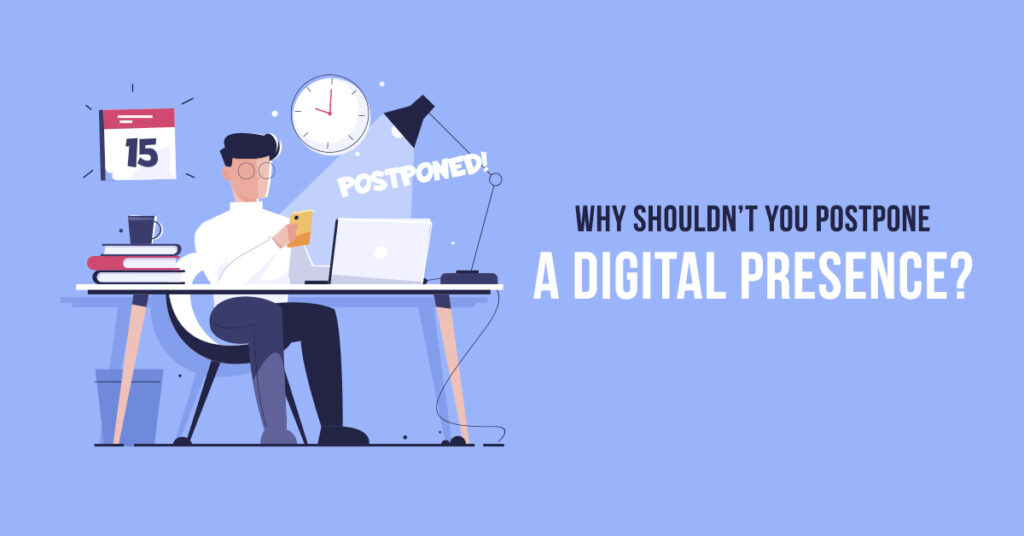 But digital agencies suggest that this is a wrong approach as it is uncertain that the business will attract customers by merely existing. If a startup does not hire web developers, it might not have enough customers to guarantee a profit for their venture. Therefore, postponing an online presence is never a good idea.
An online presence during the pandemic will provide a plethora of unique leverages to small businesses and startups that are not possible otherwise.
● Businesses Can Reach More Customers Due to Their Online Presence:
Some experts of a renowned web development company state that the unprecedented health crisis due to the pandemic has forced most of the customers to retract indoors. There has been substantial growth in online traffic activities, and this is there to stay. Therefore, a customer and a potential customer expect a business to be online and a friendly website and a social media presence. It is equivalent to their credibility and business legitimacy for a consumer. The pandemic has given rise to online consumers by reducing the physical traffic, and every startup and small business should take this advantage to boost their profitability.
● Businesses Can Gain More Value as All Their Competitors are Online:
Since an online presence grants every small enterprise and startup resources that their competitors are utilizing, therefore getting online is the wisest decision for a small business. Paying attention to what the competitors are doing will make a business successful as you will identify what is working and what you are doing wrong. During the pandemic, if your online presence is more convincing than your competitors', you will gain more conversion rates and a substantial number of consumers who engage with your brand.
● With an Online Presence Businesses Can be More Accessible and Allow the Customers to Reach You:
Since you expect the average customer to go online to search for their desired products and services, an online presence is imperative for a small business to maintain its viability. The customers will flock to your website with the perfect SEO and relevant digital marketing services appropriately implemented. Companies often hire app developers to design their personalized applications that convey their brand message ideally.
How Can Dignexus Offer Your Business a Feasible Strategy to Survive this Pandemic?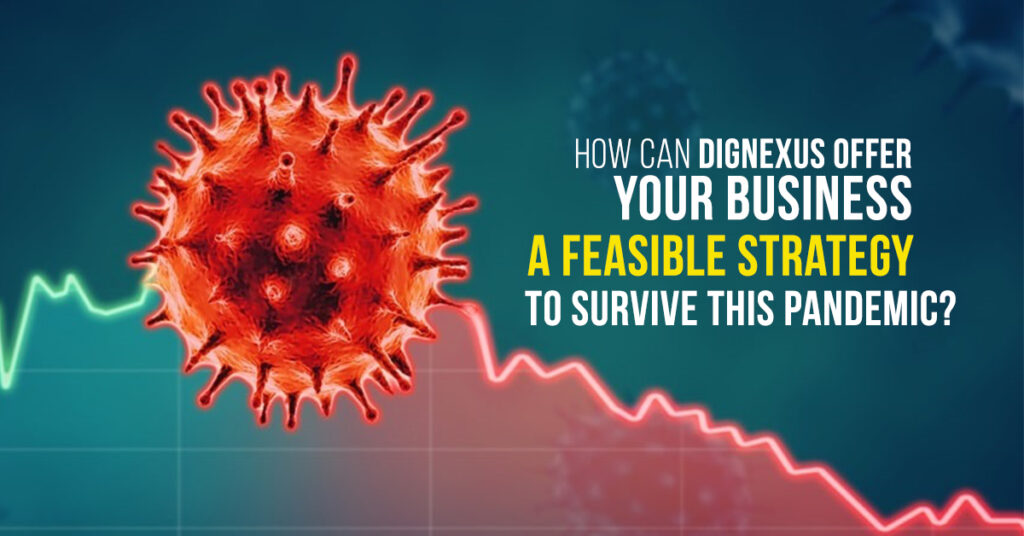 The viral pandemic is causing small businesses and startups to suffer massively. With the experience and the expertise that DigNexus commands, small companies can gain a lot through full-stack digital services that have been curated, keeping them in mind. DigNexus has helped brands worldwide to gain enormous traction through SEO packages that are built on specialized research.
These packages are based on a broad spectrum of activities like Social Media management, PPC, Content marketing, and the like that DigNexus is unparalleled due to its creativity, punctuality, and work ethics par excellence. Therefore, partnering with DigNexus will allow small businesses to make the most of their online presence.